Janell N. Weinstein, Esq.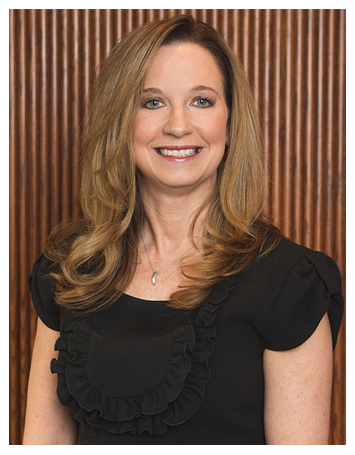 Janell Weinstein represents clients in all aspects of Family Law. She has extensive experience in the areas of divorce, child support, alimony, custody, parenting time, relocation of a child out of the State of New Jersey, equitable distribution, including complex property distribution issues which arise in high-asset cases, post judgment modification and enforcement matters, domestic violence, domestic partnerships and premarital agreements, and other matrimonial litigation.
After being a partner at the firm of Federbusch & Weinstein for many years, Janell joined the law firm of Melli, Guerin, Wall & Frankland, specializing in family/divorce and real estate matters. In February 2013, Janell joined the prestigious law firm of Atkins, Tafuri, Minassian, D'Amato, Beane & Miller P.A. The firm is well known for its concentration in family law matters. Atkins Tafuri also provides legal services in the areas of personal injury, wills and estate planning, criminal and municipal court matters, and other civil litigation.
Janell is admitted to practice in the State of New Jersey, the State of New York, United States District Court, District of New Jersey and United States District Court, Southern District of New York. She is presently a member of the New Jersey State Bar Association, and a member of the Family Law Committee of the Bergen County Bar Association, as well as a Master for the New Jersey Barry Croland Family Law Inns of Court. She served as a member of the Fee Arbitration Committee for three years and has been a panel member for matrimonial seminars conducted by the New Jersey Institute for Continuing Legal Education. She presently serves as an Early Settlement panelist for the Family Part in the Superior Court of New Jersey and volunteered at the Women's Rights Information Center in Englewood, New Jersey.
Janell was voted one of Bergen County's Top Lawyers in 201 Magazine based upon the results of the annual Bergen's Top Lawyers peer-review survey, conducted by Professional Research Services (PRS) of Royal Oak, Michigan, and Bergen Magazine based upon the results of annual Top Bergen County Lawyers peer- review survey, conducted by DataJoe Research of Boulder Colorado.
She is frequently called to give her expert opinion on television and radio. Janell appears as a guest commentator for Court TV and Fox News on programs such as Your World with Neil Cavuto, Fox and Friends. She also appeared on CNN, HLN, Inside Edition, Shepard Smith Reporting, The Bill Cunningham Show, WPIX- NY, TruTV, LXTV-NBC and Daybreak (formerly GMTV) in the United Kingdom.
Janell was a legal correspondent for the "Vinnie & Me" show on Sirius/XM and continues to speak on various radio programs such as FOX News Radio and 77 WABC with Rita Cosby discussing current legal issues. As a frequent guest on "The Ralphie Radio Show" which aired on 97 BHT in Pennsylvania and 92 ProFM in Rhode Island, Janell would talk about celebrity legal issues. As a guest on "The World of TJ McCormack" on LaTalkRadio.com, she discussed pop culture issues and family matters.
In addition to her television and radio appearances, Janell was a writer and contributing legal expert for FirstWivesWorld.com, a website that focuses exclusively on family and divorce issues. She has been interviewed by many print media outlets to give her legal opinion. Janell has been quoted in newspapers such as the San Francisco Chronicle and the Bergen Record.
Janell was born in London, England. She received a B.A. from Rutgers University, Douglass College. While in college, she was an Intern for the Northeast Midwest Congressional Coalition in Washington D.C., attending Congressional hearings and markups of legislation, and performing extensive research and written analysis of legislative issues at that time.
Janell was awarded a Juris Doctor from Hofstra University School of Law. Upon receiving her law degree, Janell served as a judicial law clerk for the Honorable Jonathan N. Harris, in the Criminal Part of the Superior Court in New Jersey.
Janell has been voted one of Bergen County's Top Lawyers in the following publications:
• (201) Magazine – View Award
• Bergen Magazine – View Award
Practice Areas
All aspects of Family and Matrimonial Law Litigation, including but not limited to:
Divorce and Legal Separations
Dissolution of Domestic Partnerships
Civil Unions and Same Sex Marriages
Child Custody
Visitation and Parenting Time
Relocation and Removal Applications
Child Support, Alimony and Palimony
Division of Assets/Equitable Distribution
Prenuptial Agreements
Paternity
Emancipation
Domestic Violence
Post Divorce and Enforcement Matters
Grandparent's Visitation Rights
Education
Rutgers University, BA, Economics & Political Science, 1988
Hofstra School of Law, J.D., 1991
Clerkship
Law Clerk to the Honorable Jonathan N. Harris, Judge Criminal Part in the Superior Court of New Jersey in Bergen County, 1991-1992
Professional Affiliations
New Jersey State Bar Association
Bergen County Bar Association
Barry Croland Family Law Inns of Court, Master
Early Settlement Panelist for Superior Court of New Jersey Family Division in Bergen County
State of New Jersey Fee Arbitration Committee, District XI, Former Member
National Association of Divorce Professionals, Bergen County, New Jersey Chapter, Member
Awards/Recognitions
(201) Magazine: Bergen County's Top Lawyers 2011
Bergen Magazine: Bergen County's Top Lawyers 2017, 2019