Janell N. Weinstein, Esq.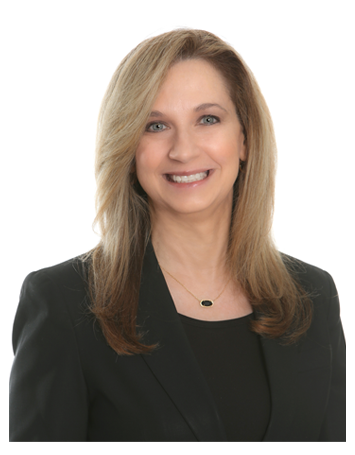 Janell Weinstein, Esq. is an attorney at Weinberger Divorce & Family Law Group, LLC. Ms. Weinstein exclusively focuses her practice in matrimonial and family law, providing her clients with highly experienced representation in their legal matters including divorce, child support, alimony, custody, parenting time, relocation of a child out of the State of New Jersey, equitable distribution, complex property distribution in high-asset cases, post-judgment modification and enforcement matters, domestic partnerships and premarital agreements, domestic violence, and other related matters.
Ms. Weinstein is passionate about helping people navigate their legal issues, no matter how complex, and is especially sensitive to the difficult emotions and financial concerns often involved in divorce and family matters. She is a zealous and effective advocate for her clients, taking great pride in helping her clients reach their goals and arrive at a successful resolution of their case. Ms. Weinstein's practical-problem-solving approach and calming professionalism give her clients great peace of mind every step of the way.
Drawing upon her extensive experience in the law, Ms. Weinstein is a highly skilled litigator with an esteemed reputation for protecting her clients' interests in complex, highly contested divorce and family matters. She is equally adept at helping her clients resolve their matters through low conflict methods, including mediation, and will pursue out-of-court settlement opportunities whenever possible. Ms. Weinstein understands that every case is different, and carefully analyzes the facts and issues in each case to provide her clients with the representation and resolution method that best matches their needs and goals Ms. Weinstein is extremely responsive to questions and takes the time to explain to her clients all aspects of their case so that they can make the best decision for their future.
Early on in her career, Ms. Weinstein had the opportunity to practice in other areas of the law in addition to family law such as real estate, foreclosure, creditor rights and personal injury. Whenever her clients' family law matters involve these other areas of the law, she is able to quickly identify and understand key concerns and potential solutions. Ms. Weinstein will then work with her client to create and implement a plan that addresses all issues and safeguards her client's rights.
Ms. Weinstein is an active member of the family law community. She currently serves as a volunteer panelist in the Matrimonial Early Settlement Panel program in Bergen County Family Part in the Superior Court of New Jersey, and is also a Master in the New Jersey Barry Croland Family Law Inns of Court. She previously volunteered at the Women's Rights Information Center in Englewood, New Jersey giving legal guidance to women contemplating divorce or dealing with family matters.
Ms. Weinstein is admitted to practice in the State of New Jersey, the State of New York, United States District Court, District of New Jersey and United States District Court, Southern District of New York. She is a member of the New Jersey State Bar Association, and a member of the Family Law Committee of the Bergen County Bar Association. She served as a member of the Fee Arbitration Committee for three years and has been a panel member for matrimonial seminars conducted by the New Jersey Institute for Continuing Legal Education.
Ms. Weinstein was voted one of Bergen County's Top Lawyers in both 201 Magazine and Bergen Magazine, which based its results on the annual Bergen's Top Lawyers peer-review survey.*
Ms. Weinstein has a distinct ability to explain legal principles in a way that people can understand. With her energetic personality, she is called to give her expert opinion on television and radio. Ms. Weinstein appears as a guest commentator for Court TV and Your World with Neil Cavuto on Fox News. She also appeared on Fox and Friends, CNN, HLN, Inside Edition, The Bill Cunningham Show, WPIX- NY, TruTV, LXTV-NBC and Daybreak (formerly GMTV) in the United Kingdom.
Ms. Weinstein was a legal correspondent for the "Vinnie & Me" show on Sirius/XM and spoke on various radio programs such as 77 WABC with Rita Cosby discussing current legal issues. As a frequent guest on "The Ralphie Radio Show" which aired on 97 BHT in Pennsylvania and 92 ProFM in Rhode Island, she would talk about celebrity legal issues. As a guest on "The World of TJ McCormack" on LaTalkRadio.com, she discussed pop culture issues and family matters.
In addition to her television and radio appearances, Ms. Weinstein was a writer and contributing legal expert for FirstWivesWorld.com, a website that focused exclusively on family and divorce issues. She has been interviewed by many print media outlets to give her legal opinion. Ms. Weinstein has been quoted in newspapers such as the San Francisco Chronicle and Bergen Record.
Ms. Weinstein was born in London, England. She received a B.A. from Rutgers University, Douglass College. While in college, she was an Intern for the Northeast Midwest Congressional Coalition in Washington D.C., attending Congressional hearings and markups of legislation, and performing extensive research and written analysis of legislative issues at that time.  Ms. Weinstein had unique experience, early on, to see and develop an understanding of the legislative process first hand.
After college, Ms. Weinstein attended Hofstra University School of Law where she was awarded a Juris Doctor.  Upon receiving her law degree, she served as a judicial law clerk for the Honorable Jonathan N. Harris, in the Criminal Part of the Superior Court in New Jersey where she also mediated small claims and landlord tenant matters.  Ms. Weinstein's law clerk experience provided her insight to the workings of the court system and an understanding of New Jersey law and procedure. This experience has remained valuable throughout her legal career.
In her free time, Ms. Weinstein enjoys traveling and spending time with her family and friends.
Janell has been voted one of Bergen County's Top Lawyers in the following publications:
• (201) Magazine – View Award
• Bergen Magazine – View Award
* Bergen County's Top Lawyers in 201 Magazine is based upon the results of a peer-review survey conducted by Professional Research Services (PRS) of Royal Oak, Michigan. Bergen Magazine recognitions are based upon the results of annual Top Bergen County Lawyers peer- review survey, conducted by DataJoe Research of Boulder Colorado.
Practice Areas
Divorce and Legal Separations
Dissolution of Domestic Partnerships
Civil Unions and Same Sex Marriages
Child Custody
Visitation and Parenting Time
Relocation and Removal Applications
Child Support, Alimony and Palimony
Division of Assets/Equitable Distribution
Prenuptial Agreements
Paternity
Emancipation
Domestic Violence
Post Divorce and Enforcement Matters
Grandparent's Visitation Rights
Education
Rutgers University, BA, Economics & Political Science, 1988
Hofstra School of Law, J.D., 1991
Bar Admission
New Jersey: United States District Court, District of New Jersey
New York: U.S. District Court, Southern District of New York
Clerkship
Law Clerk to the Honorable Jonathan N. Harris, Judge Criminal Part in the Superior Court of New Jersey in Bergen County, 1991-1992
Professional Affiliations
New Jersey State Bar Association
Bergen County Bar Association
Barry Croland Family Law Inns of Court, Master
Early Settlement Panelist for Superior Court of New Jersey Family Division in Bergen County
State of New Jersey Fee Arbitration Committee, District XI, Former Member
Awards/Recognitions
(201) Magazine: Bergen County's Top Lawyers 2011
Bergen Magazine: Bergen County's Top Lawyers 2017, 2019
Articles
FirstWivesWorld.com – Dividing up the Family Home
FirstWivesWorld.com – Divvying Up Everything from Family Silver to DVDs During Divorce
Interviews
Inside Edition – Mel Gibson Malibu Mansion Up for Sale
Bergen Record – Stuck With a House Divided
San Francisco Chronicle – Market Slump Makes Divorce More Difficult
TheStreet.com  – Divorced, But Married in Real Estate